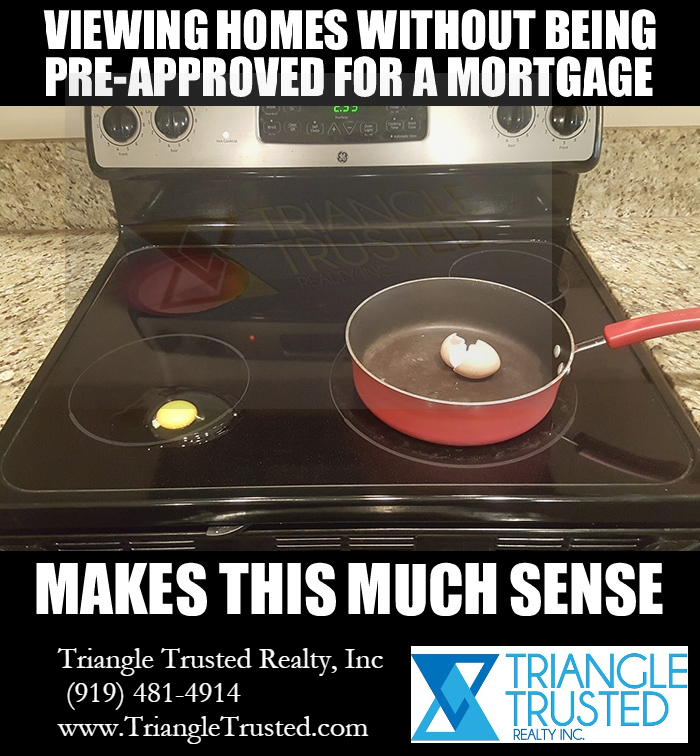 Home buying television shows make it look so easy to buy the house of your dreams. People on these shows aren't concerned with finances or loans or down payments. They just show up, look at the homes, and then the next thing you know they're moving in and decorating. How cool!
Guess what? That's nowhere near reality. One major part of the process, the financing part, has been eliminated in editing. Hopefully, the following examples will help you understand why it is so important to have that financing aspect in order before you start looking at homes.
The first example
You were searching online and you found two great houses, one in Willow Spring and one in Fuquay-Varina. You've even checked out the online mortgage calculator analysis to determine if the cost of the mortgage is in your budget, and it looks like it is affordable to you, so you call Triangle Trusted Realty.
The second example
Your friend is loaded, she doesn't need to worry about the price of the house because her bank account is flush with cash. She searching online too and she finds a darling house in Apex, so she calls Triangle Trusted Realty as well.
Both of you may be able to buy these homes but before we set up any appointments we will need to talk about financing.
The reality of the first scenario (you want to buy the home):
In regard to your situation, it would be futile to look at the home until you have spoken to a lender and confirmed that you are able to buy and that the price of this particular home fits in your budget.
The payment calculator that you reviewed online is only a very rough estimate and it doesn't include all the expenses like taxes or insurance, and it also doesn't help you understand what the mortgage rates will be, or how your current debts and income will affect your ability to buy, or how much down payment will be needed.
If you called me and told me that you were interested in these homes I'd provide you with a list of preferred lenders who could review your financials and make sure that you are looking at properties that fit into your budget.
By the end of a short conversation with one of these lenders, you will know what your purchasing power is, and you'll have a pre-approval letter so that you can confidently make an offer on a home. The good news is that these pre-approval letters can be generated quickly, usually within a few minutes if you know general information such as how much you get paid, and what your ongoing debts are.
Now we can set up the appointments for you, and if you fall in love with one of the homes you will be able to snag it before someone else pops up and tries to buy it.
The reality of the second scenario:
Your friend who has lots of cash will also need to do work before she looks at her preferred house in Apex. Although she doesn't need to get a loan, she will have to prove that she actually has the cash to pay.
If she called me I'd ask her to meet with her banker and have the banker write up a letter saying that she has enough money in the bank to purchase the home for cash. If she's looking at a home that is over $1 million in price many times I can't even schedule the appointment to look without showing the listing agent that my client has the ability to buy. The proof of funds letter from the bank is the ticket to access the property just as your loan pre-approval letter is for your purchase with a mortgage. The bottom line is that it's crucial to be able to show that the buyer is able to purchase because the seller will definitely be asking, if not right away, then at the time of the offer.
Frequently people have told us that they'd prefer to look at the house first and then if they like the house they'll set up the time to talk to the lender. That is futile, and a big waste of everyone's time.
As stated before some sellers will want to see that prequalification letter or proof of funds in the bank before setting up an appointment. Plus, if you fall in love with the house, you may miss out because you aren't ready with all your ducks in a row. On top of that, you could be breaking your own heart. Plenty of people think they're in great shape to purchase, but after they talk to the lender they learn that they just are carrying too much debt. They get their hopes up only to get them crushed.
Lastly, it's always good to be courteous of the current homeowners, the sellers. When you put your home on the market you have to a lot of things around in your life. All the work, inconvenience, and rescheduling that sellers have to do to get their home sold can be really irritating and tiresome, and every seller is keen to have the house viewed by people who are "ready, willing and able" buyers since they're going out of their way to prepare it for sale. Plenty of folks are ready to move, willing to move, but not everyone is able to get the funds to move forward.
Every time an agent sets an appointment to show a home the homeowner is alerted and each appointment brings a ray of hope to the seller that this "may be the one." Without the paperwork showing that you are able, you are just wasting everyone's time and creating false hope for the seller. If you're only browsing, or not a serious buyer, you should just avoid putting the sellers through all frustration and inconvenience.
Visit the Open House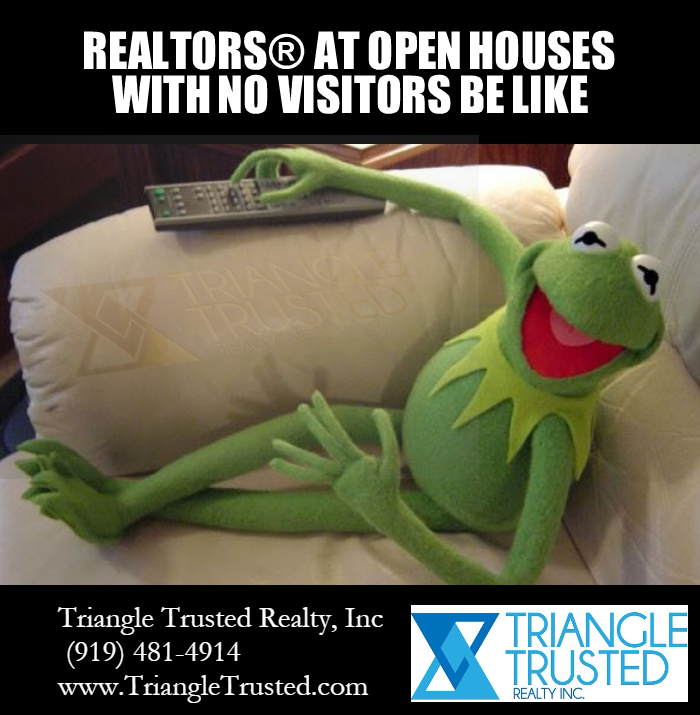 What if you aren't sure if you really want to buy a house, but you want to go out and look at homes in the area so you can get a feel about what is available?
Open houses are the answer for people who are just casually starting their search. If you are undecided about whether or not you want to commit to home buying, but you are interested enough to want to see what homes in the area look like then you are the perfect "Open House" visitor.
Every weekend, listing agents set up open house events to give the public an opportunity to come and look at the homes they have for sale. The idea is to have a lot of people attend at one particular time so that the seller can have a scheduled time to be away from the property and the home can be exposed to the beginning or slightly interested buyers and to all the neighbors too.
Open house events are the perfect opportunity to see what homes look like inside. The Realtor will be at the property while it is being held open so you can ask questions about the market, or about the subdivision. We set up open houses for people like you who are just wanting to go out and look at homes in person before you commit to buying.
I hope all this gives you some insight into the perspective of the sellers, the agent, and the market. If you have any further questions or if you'd like to learn about homes in the greater Triangle area, please don't hesitate to reach out to me at (919) 868-4310. I'm happy to answer any questions you have and I hope we'll get a chance to work together.