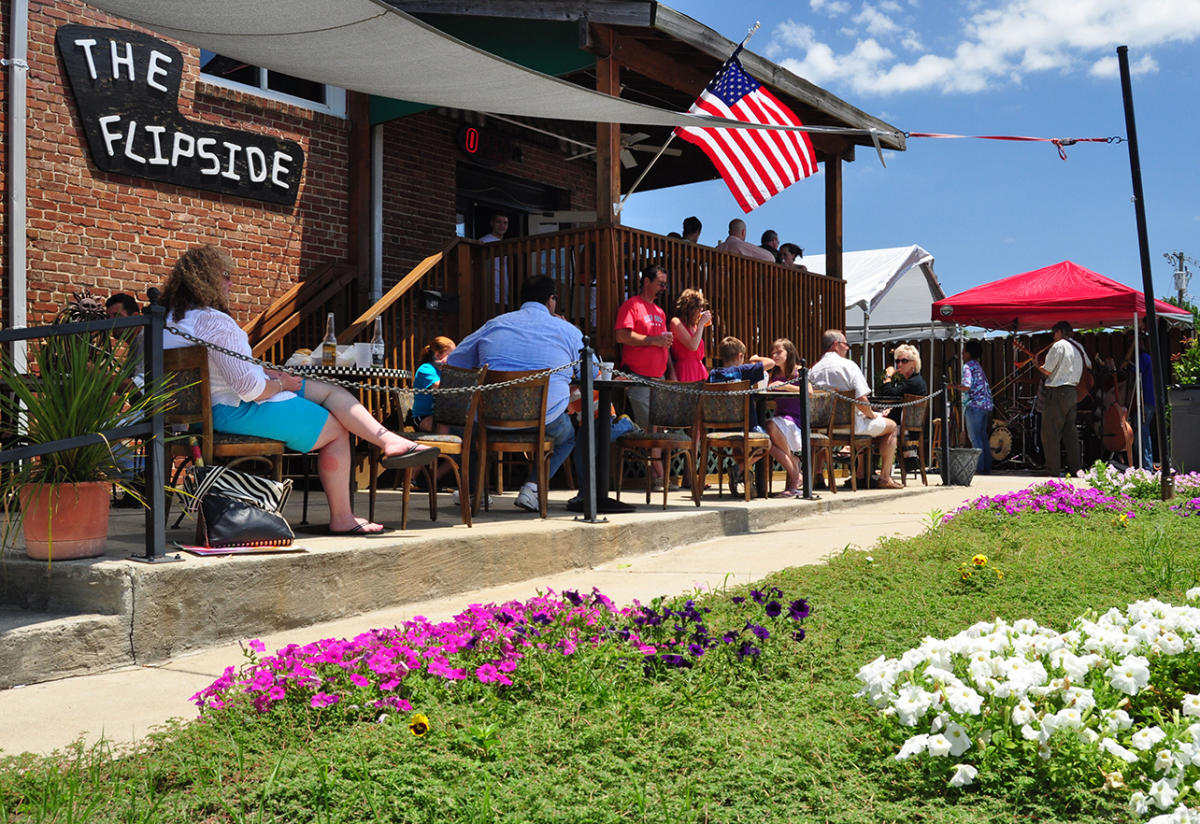 Are you moving to Clayton, NC?

Wikipedia and the US Census are great places to learn about the history and demographics of the town you're moving too, but Clayton, North Carolina is growing quickly so the information available on these sites may not be up to date. If you want to learn about the town it is important to research through other sources too.

One of the easiest ways to learn about life in Clayton is to talk to the locals. You'll definitely get unbiased opinions from the person on the street. Don't be surprised if the majority of the reviews are really positive. Clayton is a highly regarded town and over the last few years it seems like the secret is out and many people are falling in love and deciding to call the town of Clayton home.

Based on our informal research, the thing we hear most frequently is that "Clayton is charming." Pay attention to see if you hear that same adjective when you are doing your own Clayton research.

Another effective way to learn about any community is to talk to a Realtor who sells homes in the area. Local Realtors, like the brokers at Triangle Trusted Realty, Inc. can provide information about growth, culture and neighborhood preferences. Reach out today if you have any questions about Clayton. Even if you are not ready to purchase a home just yet, they'll be happy to provide you with information about rental communities close by, or they can set up a search for private home rentals instead.
Get Involved In Clayton
Clayton is a great town if you want to get involved in your community. Options for entertainment range from concerts and block parties to plays or comedy events. Check out the Clayton Center Venue to see which entertainer will be in town soon.

There's always something to do in Clayton, whether you like to go to concerts, attend parades or just find locally sourced food at the farmers market.

If you love art, and who doesn't, then you'll enjoy the art walk through downtown Clayton. Check here for a map of the points of interest.

The town of Clayton has a reputation for handling growth well, and for being committed to a higher quality of life. It's no wonder the town is so well loved and is a preferred destination.
Looking to buy a home in Clayton?
The working with real estate agents consumer protection brochure explains that North Carolina is a dual agency state. If you are thinking about buying a home in Clayton, hiring a buyer's agent is a smart move since they will protect your interests. In most cases you will not have to pay any extra fees for the services of a buyer's agent, so that is an extra bonus.

The brokers at Triangle Trusted Realty know Clayton well and their experience will be an asset to you. Consider hiring one of them for a buyer's agent when the time comes to search for your Clayton home.

If you aren't thinking of buying soon you're always welcome to browse the current listings on the market. Click here to start a home search and remember you are always welcome to check in with Triangle Trusted Realtors if you have any questions about the process of buying or selling property. Our job is to help make the move as easy as possible.
Getting hungry? Check out Clayton Eats!
If you want to sample the regional vinegar based bar-b-que then make sure to head to Charlie's Bar-B-Que. It is a great option if you want to eat like a local, and the desserts are fabulous too! Of course, there are lots of other wonderful choices for good food throughout town as well, so make sure and add some variety.

Would you be interested in hearing local music while you eat? Then add a visit to Flipside to your agenda while you are in Clayton. This well-known business serves great food and helps local musicians get noticed.

Clayton Area Schools & Universities

Many times children feel isolated when they move to a new town. It can be hard to be the new kid especially if it is rare for new kids to arrive in town.

If your children will be attending school in the area adjustment to the new school should be easier since "the new kid in school" phenomenon is quite common in the greater Triangle area.

New children get insight from the children who arrived just before them, and they go on to act as guides to those children who arrive later. Without all the extra stress of having to overcome deeply rooted alliances, recent arrivals can focus on finding their new best friend for life since "new kid" stress is not as big of a concern.

Is there an interest in college education? If so, there are many great educational powerhouses close by. For private colleges, you can look at Duke University, Elon University or Campbell University. While the highly ranked state universities close to Clayton include North Carolina State University and the University of North Carolina. Not bad, huh? Quality choices any way you look at it.

By the way, college tuition for state residents is impressively lower relative to other locations in the United States, and cost savings is always good, right? Compare your tuition costs and see if you'll be getting a bargain while you get to attend one of the best universities in the country.

If you're sold on Clayton, we're happy to hear it. We love Clayton too! Reach out to us if you'd like to have some help with the transition to the community.