Every year people gather together to watch the new year unfold. We make promises to ourselves to lose weight, get a better job, be kinder to our fellow men, make more money or just move to a new place.
Are you planning on going to downtown Raleigh to watch the acorn drop? Check out the photo below to get a cool perspective on the Acorn drop gathering. It grows each year as more and more folks decide to call the Triangle home. In 2016, there were 80,000 people gathered to watch it!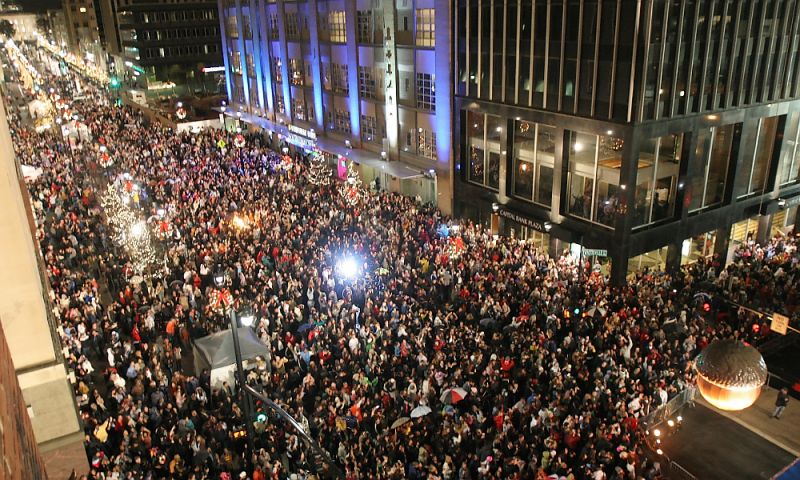 If moving to a new place is on your resolution list for the upcoming year, here's some insight on what has happened in the Triangle area market in 2017. Hopefully, this information will help you get some perspective of what to expect as you fulfill your promise to yourself. (In regard to the following information, the Triangle area is considered Wake, Durham, Johnston and Orange counties, and the information is taken from the overall review of the market provided by our Triangle Multiple Listing Service)
1. The average cost of a home in the Triangle area has gone up by 6.7% over the last year. In some neighborhoods it's up considerably more than that! This is an average over all the locations, so check with us directly if you're interested in learning how a particular neighborhood has fared in regard to appreciation.
2. The average time that homes are staying on the market is only 44 days. This means that you need to be on the ball and ready to go if you're wanting to snag the best options.
3. There's more demand for homes so home sellers are getting a good response to their listing price as well. On average homes are selling for 99% of asking price when the home is priced correctly.
In these quick bullet points, I've illustrated a snapshot of the area. By now I am sure you understand that the Wake, Johnston, Durham and Orange counties are considered quite appealing places to live. Whether you are wanting to target a cool new rehabbed home near downtown Durham, a family home in Fuquay Varina or a brand new build in Clayton, you'll be only one of the many who have the same idea.
Our area is frequently rated as one of the best options for a well-liked place to live. We have developed a great reputation for good schools, strong infrastructure and roads, low unemployment rates and our cost of living metrics are still reasonable. All that adds up to a very desirable option for lifestyle. Furthermore, we have a lot of newer communities and wonderful little neighborhoods that are attractive to homeowners living here and to people moving into the area so that's also pretty wonderful news.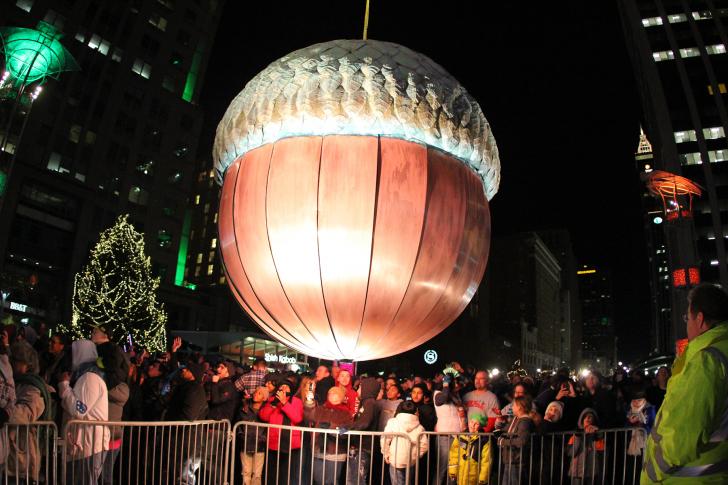 If you're looking to buy a home in the new year though expect the market to be very competitive. Before you start going out to physically look at homes make sure that you have your ducks in a row. Hire us to help you target the right neighborhood and keep an eye out for new entries onto the market. In this market, it is also crucial that you get your financing in order so that when the perfect house comes up you'll be able to make a strong offer and win the deal. Minutes matter here, so if you need help with getting into properties quick, ask us about our option to preview properties. If you're working and can't get away, we are always happy to go and provide you feedback so you don't miss out on the "perfect" home.
If you're thinking of selling, call us to talk about how to position yourself in the market so that you will garner the best offers. Even though the market has shifted in the seller's favor, you still need to be seen as the best option in the market. No matter what the market is doing we always provide the same high energy marketing plan so you'll look like a great option for the diserning Triangle buyers. You will definitely also feel confident knowing that we are seasoned brokers and we have a long history with knowing how to negotiate so that you are protected. We will also keep an eye on buyer's ability to get to closing. In this market place, there is a higher chance that you'll get an offer so that the buyer will win and have an option, but they may find another house that's better suited and drop you a few weeks in. (Don't you hate that there's always a downside no matter how great things look?) If you're selling you need to take this into account, and we can help you work though this.
We look forward to talking to you and helping you with all your real estate needs. Call us anytime if you have questions about the area! Our office number is 919-481-4914.