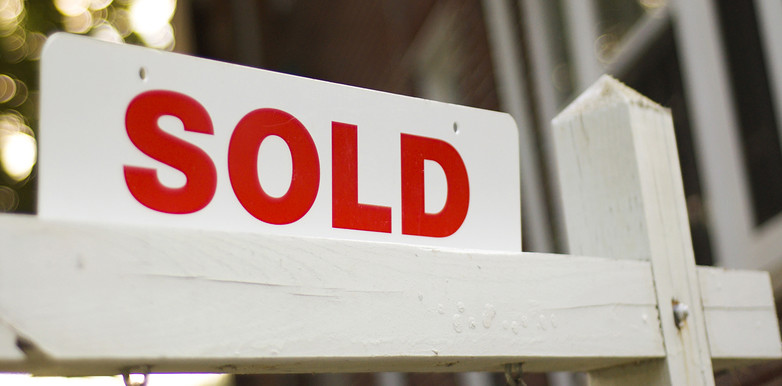 If you live in the Raleigh or any of the surrounding areas, you know that our community is growing. I moved here in 1992, and I have been selling homes since 2000 and over the years I have watched all the towns blossom and grow tremendously. New neighborhoods are popping up everywhere, and there always seems to be a new school on the drawing board to accomodate the incoming families. We are so truly lucky to live in a vibrant, growing area of the country.
A Triangle area Realtor has an easier job because we have so many options to offer to people moving to our area. It's truly a pleasure to work with buyers who are moving here. When we take them out to look at homes they're always so pleasantly surprised at the options and the condition of homes for sale. I frequently get comments like "wow, these houses are beautiful," or "does everyone have a house that looks this great?" The majority of buyers are incredibly psyched and a little in awe with the number of great options available.
Now, let me make this clear, we are not perfect, and not all the homes for sale in our area are fabulous, but if you are looking for homes in the average market price in Raleigh, Clayton, Cary, Apex, Holly Springs or Fuquay, you are most likely going to get to pick between pretty impressive, well cared for properties. The average Triangle area seller is committed to having their house compete well, and most homes are maintained, clean and look pretty appealing.
With that in mind, I want to give you a few suggestions to help you position your home so that buyers will see you as the best option for their new life.
1. Hire a great Realtor, have them show you what your true value is, and price your home accordingly. If you price too low, you're giving away money, if you're too high, you're losing money in the long run (see the blog post - Looking for a seller's agent? Avoid these 5 problems).
2. Ask your agent to show you the competition. If you are listing your home for $300,000, you should go look at nearby properties that are listed in the $280,000 to $320,000 range. Usually you can find these homes right in your neighborhood, and this little bit of research will pay off well because both you and your agent will be able to compare and contrast what you offer versus what other sellers are providing.
3. Most homes need to be staged to sell. The house that you live in and the house you sell are two different animals. Talk to your Realtor about what you need to do to look your best. A seasoned Realtor will know what buyers are looking for and can help you stage to attract those buyers. I've been known to move furniture, add rugs, eliminate clutter, etc. just to make sure that my sellers homes are looking spiffy and ready for the new owner.
Frequently I will also encourage hiring a staging company. There are some excellent stagers in our area, and some of them are not too expensive. A small investment of $500 in a staging company could bring you a few thousand extra in proceeds. I'm serious about this. The look of a home sells it.
4. You've undoubtedly heard this a million times, but it is imperative that you de-personalize your home. I can promise you that I have never seen a buyer write a contract after they've commented on the personal photographs inside the house. If buyers are looking at your photos, they see the house as YOUR house, and they won't make the transition to seeing themselves living there. Don't discount this advice. The picture of your kids, your dog or your loving spouse will take money out of your pocket during showings.
5. When you're selling your home, the marketing photos are used to entice a buyer to add your house to the short list. Make sure that your agent gets this right. I hire a professional photographer for all my listings because it is important to stand out and highlight the house in the best light. Check out the photos below, and ask yourself, which room is more appealing? One of them is from a recent listing we had, and the other is a listing that another firm had. The other firms photo is OK, but the professional photo we used just pops, doesn't it? By the way, the first photo was from a house that didn't sell, it sat on the market and did not receive offers, whereas our listing sold in days. Staging and professional photos work. Use them!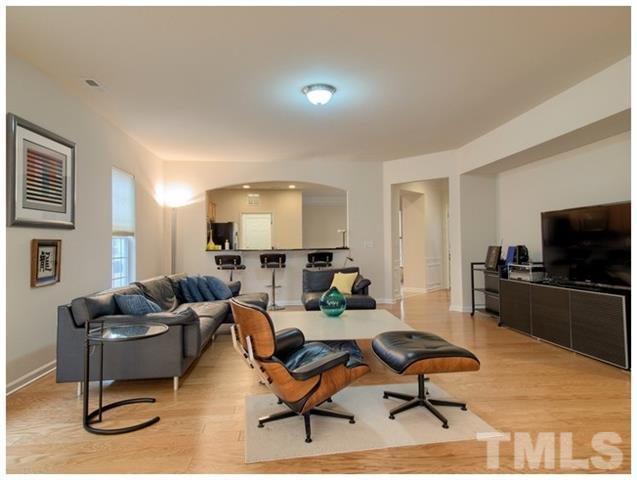 6. Just like I told you about getting rid of personal items, it can't be said too often that it is crucial that you leave the house and take your dog with you. Again, you want the house to sell, and to do that you will need to make things as comfortable as possible for your buyers. An on-site owner or a pet in the home is distracting at the very least, and is a real turn off for buyers.
As I was writing this article I realized there's a million little things that are really important and have helped me sell even the most awkward or difficult listings. If you're interested in learning about what would work to sell your particular home, call us today at (919) 481-4914. We'd be happy to stop by and give you a run down on the best approach for your property. The market is strong these days, and if you haven't moved in a while, you may even be pleasantly surprised at the value of your home.