Maura Sawyer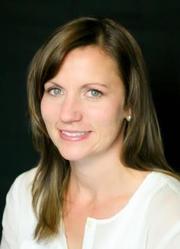 Broker, REALTOR®
Hire Someone Who Will Keep It All On Track:
Maura Sawyer is our Energizer bunny! Maura is an incredibly warm, energetic and organized lady. You have to be when you have five wonderful children! She's in great condition thanks to her love of all things fitness. In her previous career, Maura worked at health clubs, and she has held the title of Director of Swim Lessons and Swim Instructors as well as a Pilates, Yoga, Barre Body Instructor and even a personal trainer! She can do it all.
One of the cool things that we love about Maura is that she's so super organized and together. She's warm, but she's on task. Ask her about the Wake public schools, her children attend West Lake Elementary and Middle, and Middle Creek High. Maura lives with her family in Fuquay, and she loves selling homes throughout the area. She moved to Fuquay from Cathrage, NY in 2005, and hasn't looked back since.
Oh yeah, sneaky little tidbit about Maura, she refinishes furniture in her spare time. Call Maura at (919) 500-0858