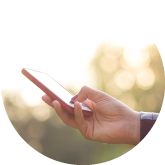 When it's time for you to move on with your life and you need to sell your current home to do it, you're already pretty stressed. So, how do you find a Realtor who will help make this process less chaotic? There's so many real estate agents to chose from, and most of them seem pretty friendly, but it's hard to know if they're a good fit for your needs.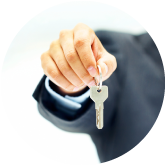 I created a list of items that you should ask BEFORE you hire, hopefully this will help you make great decisions.
1. Is the agent part time or full time? If they're part time they may not have enough time to care for your problems if emergencies arise. They'll also frustrate the other agents, because the response time from part time agents is incredibly slow. You want to hire someone who is working in the business on a full time basis. This agent is committed to the process, and that committment will serve you well.
2. The agent suggests a very high price for your home. This sounds like a great thing, doesn't it? You meet with an agent and they tell you that you'll get exactly what you anticipated, or probably even more, they'll quote Zillow to you, and tell you that they're confident it will sell at top price in no time at all. You sign the agreement with them, and a few weeks later you notice that the other agents are sending feedback saying that they think the house is overpriced, or worse yet, you're on the market for six months and you haven't had one offer!
When you price your home above the market you signal that you are hard to work with because you have an inflated sense of value. Unfortunately, even if you reduce the price as the months pass you'll still get categorized as "priced too high." I can't tell you how often I've told buyer's that "that house has been sitting too long, and the price is so inflated," even when I see that the price is creeping down. I know that the starting point will cause problems during negotiations because the seller was stuck at the inflated value.
You want to go on the market at market value so you are seen as a reasonable seller. Raleigh-Durham area Realtors are knowledgeable, and have access to a lot of data, if you house is overpriced, it will be ignored, or you'll get no feedback. The agent you want to hire will be able to demonstrate the true comparables for you, and they will be able to explain twhy they had came up with their suggested price, and that price should not factor in Zillow "zestimates" which are not an accurate barometer for our market.
3. The agent is a friend of the family, or is a member of your church. Some days it seems like there's a million agents in the Triangle Area of NC. We are everywhere! This caution is a little different than just watching out for people who are selling your house as their second hustle on a part time basis. This is a caution that what makes a good friend, isn't always what makes a great agent. Just because someone is nice does not make an awesome Realtor. Being able to negotiate, having knowledge of the town and your neighborhood, and having the ability to search for answers is just some of the strengths that a great agent needs. If you're hiring for "niceness" or familiarity you may lose in the long run.
4. They are providing a huge discount in commission. Commissions are flexible, and frequently discounts are given for all types of reasons, but if you ask for a deep discount and you get it pretty quickly, be cautious. First, that agent seems pretty desperate to take a hugely discounted commission just to get your listing. Ask yourself, are they going to be eliminating time and effort because they're giving you a "budget" fee? Maybe they will pass that discount on to the other agent, and in that case, you're not going to be able to compete well in the market.
Over the years I have even encouraged sellers to pay a little more in commission to the buyers agent, sometimes that extra incentives will help your house stand out above the crowd. Triangle area new home communities follow this tactic a lot, and it helps them move inventory quickly.
5. The agent that you want to hire usually sells a different type of property. So, if you are hiring someone who regularly sells high end homes in North Raleigh to sell your Clayton starter home, you may run into some problems. Ask the Realtor how much they know about the area, what they think of the market, and what they would do to sell your house. Don't hire someone who doesn't know the market. It will not help you at all. They don't have to live in your neighborhood, or even in your town, but they do need to be able to speak fluently about the obstacles that you will need to address to get your home sold.
I hope these suggestions help you find a great Realtor! If you're looking to buy or sell in the Wake, Johnston or Harnett Counties, please contact Triangle Trusted Realty at (919) 481-4914, we are always happy to work with knowledgeable and motivated sellers.