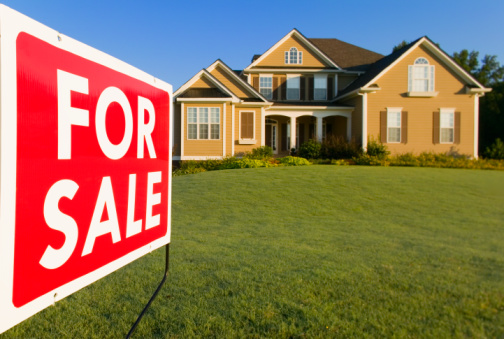 Home prices have gone up dramatically within the last few years, and now the interest rates are climbing as well. The home that could have been purchased for $200,000 a few years ago is frequently selling for $280,000 or more. So how do you keep your costs down when you start your search for a new place to live?
1. Reduce the search price by 5%
In a seller's market, the coveted homes frequently sell for more than asking price so it is important to come to the negotiating table with a strong hand.
To position yourself in a spot where you can have some financial wiggle room consider reducing the target price that you are searching. Instead of buying a $280,000 home, consider purchasing a home that is a little less expensive at the beginning. Remember, you don't have to go to the max of your loan ability, in fact, it is usually smart to stay try to go about 5% lower.
If you are told you are qualified up to $280,000 consider starting a search for homes listed for around $260,000 to $265,000 range. If you are competing against other offers you'll be able to offer a little more and know that you're qualified for a loan for the extra amount. Also, if you decide you want to hold on to some cash after closing you can consider rolling your closing costs into the loan and still be able to afford the home.
2. Get the best interest rate you can
If you are looking for a home that is listed for $260,000 and you have a twenty percent downpayment, you will pay $1,074.17 per month in principal and interest at 4.5% and you will pay $1,203.71 for that same loan at 5.5%.
That's a difference of $129.54 per month or $1,554.48 extra per year! Interest rates are really important so it is crucial to pay attention to them and try to get the lowest rate you can.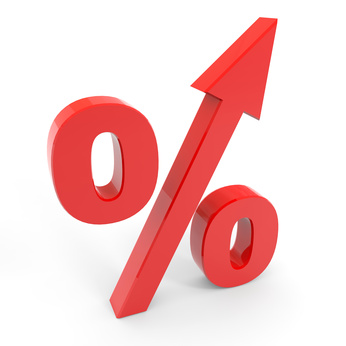 A lot of people do not realize that interest rates fluctuate on a daily, sometimes hourly, basis, so if you are comparing banks it is usually smart to compare them on the same day so you are sure that you are comparing apples to apples. Ask the banks about their additional fees and know that you can negotiate these fees. Just a word of caution though, be very careful with the lenders you chose. Ask your agent for a few names of trusted lenders, and compare them with your own bank and/or credit union. As a Realtor, I can tell you quite a few horror stories about clients who thought they were getting a great deal only to find out that the rates or expenses changed dramatically at the end. It's usually smarter to focus on a local lender but talk to your Realtor about the lenders you are considering. Realtors pay attention to the reputation of lenders so they will be able to give you insight into the lender's history and reputation.
Another important thing to remember is that if you're a member of a credit union you may be able to get a loan with less money down. Some credit unions even offer 100% loans. For example, North Carolina State Employees Credit Union (NC SECU) offers 100% loan options if you are a member in good standing. It really pays to compare the credit union rates when you're shopping for a loan.
3. Consider taxes and insurance
Taxes (Wake County versus City Taxes):
If you are looking in the Wake County area and you find a home with a $260,000 tax value, then you can expect to pay $2,600 a year or about $216.66 a month for those taxes if the home is located in within city limits and has a 1% tax rate.
If that $260,000 home was located in an unincorporated part of Wake County then you'd only pay county taxes and you will save a little bit of cash. In our area, the county taxes are about .70 to .75% instead of 1% or more, so the $260,000 home that just has county taxes at .75% will cost you only $1,950 a year or only $162.50 a month. The bottom line is you'll save about $650 a year just by buying the home in the county. By the way, the town of Willow Spring has county taxes only, and many other homes with addresses of Raleigh, Holly Springs, Apex and Fuquay-Varina also are in the county area only.
Property Insurance:
As for home insurance costs, if the home you are buying has a history of a lot of claims the insurance costs will be higher, also older homes or larger homes may also be more costly for insurance. Before you submit a contract on a home ask your insurance agent to give you an idea about what costs will run for insurance on the property you're interested in. You don't want to get involved in negotiations and later find out that you need to spend considerably more on insurance because the previous homeowner had too many claims on the property. Remember also that it's always smart to shop around for insurance and consider bundling your car insurance as well. Many insurance companies give a discount if they have the ability to address all your insurance needs.
I hope this helps you come up with a strategy to help find your new home at the best price. If you are considering buying a home here in the Triangle area of North Carolina please reach out to us at (919) 481-4914. We're always happy to help our clients find a great option.