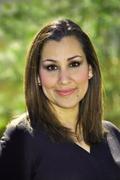 Atali Desilos
Broker, REALTOR®
919-998-8385
AtaliDesilos@gmail.com
Atali Desilos - Ready to Help!
When you're trained as an accountant and married to an engineer, you know that the smallest of details can make or break a deal. You understand quality, you design for efficiency, and most importantly, you strive to keep things ordered and moving forward. Of course, if you are dedicated to quality control and you have an ability to connect well with people, then you're probably Atali!
Atali is smart, determined and easy to work with. One of her recent clients summed it up well when they said,
"Atali did an excellent job at selling our house in matter of days. She helped us with the preparation of all the documents and the presentation of the home. She even hired an interior decorator that let us know the best arrangement of our furniture to showcase every room at its best. The transaction was smooth and we were able to reach our goals and move sooner than we thought possible. We are glad she helped us and we'll definitely hire her in our next real estate transaction" -The Cosentino Family.
Atali was born and raised in Mexico, and after finishing up her accounting degree she went to work for an international auditing firm. Soon after, her talents were needed in the United States and by 2009 she was living in the Santa Barbara area in California, married to her high school sweetheart, and together, they were raising two beautiful children. By 2012, the Triangle was beckoning and her husband was offered a job with a fantastic high-tech firm in the Triangle area. The happy family moved to Apex and have settled into their Apex, Peak of Good Living, lifestyle.
She is a nature photography enthusiast and in her free time enjoys hiking and cycling in the beautiful trails that the city parks have to offer.
If you are relocating, we hope you will take advantage of the multicultural and international experience she has obtained.
Call her today at 919-998-8385. She's wonderful in English and in Spanish!